Our next meeting this year is February 27th and the speaker is
Dr. Sylvia 
 Olsen
and her topic is

 
Making Poverty: A Short History of Government on-Reserve Housing Programs
Members, potential members and guests are invited to meet old friends and make some new friends 7:00 at Mary Winspear Centre.
Monthly Meetings are held on the 4th Tuesday of most months at the Mary Winspear Centre (unless otherwise indicated*).
Visitors and guests are always welcome at the monthly meetings.
Mary Winspear Centre
2243 Beacon Ave, Sidney, BC V8L 1W9
(250) 656-0275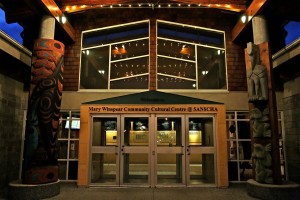 2017-18  MONTHLY SPEAKERS 
Some of the speakers will be:
March 27, 2018
Restorative Practices, What They Are and    How They Work
- Liz Cox
April 24, 2018
Hitchhikers on Marine Debris from the Japanese Tsunami
- Dr. Cathryn Clarke Murray
May 23, 2018
Annual General Meeting
The December and May meetings are social gatherings for members only. 
Please see Calendar for further details of specific events:
____________
Funds raised at events support high school and post-secondary scholarships through the Education Trust Fund of CFUW Saanich Peninsula
Previous Speakers This  Year
(2017-2018)
Welcome Back Dessert Party - New, Prospective and Returning Members (was held September 26 2017)
Growing up on the Peninsula - Norma Sealey (was held October 24 2017)
Youth Suicide Prevention - What We Have Learned -Dr. Kirsteen Moore

(was held  November 28, 2017)
The Fascinating World of Brain Research at the University of Victoria -Three UVic Scientists

(was held January 23, 2018)
---
---
Previous Speakers Last  Year
(2016-2017)
Courtney Cote  -A Day in the Life of a Coroner ( was held Tuesday September 27 2016)
Danda Humphreys -Tales of Pioneering Women Who Made their Mark in Early Victoria

(was held Tuesday October 25 2016)
RCMP Constable Gerald Phipps -Internet Safety

(was held Tuesday November 22 2016)
Dawn Woodruff Thrasher

-

Staging Your Home for Selling -

(was held Tuesday January 24 2017)
Isobel MacKenzie -

Findings of the Senior's Advocate

  (was held Tuesday February 28 2017)
Lisbie Rae - Victoria Grandmothers for Africa--What do they do?  (was held Tuesday March 28 2017)