Our next meeting this year is October 24th and the speaker is
Norma Sealey
and her topic is
Growing up on the Peninsula
Returning members, new members and potential members are invited to meet old friends and make some new friends 7:00 at Mary Winspear Centre.
Monthly Meetings are held on the 4th Tuesday of most months at the Mary Winspear Centre (unless otherwise indicated*).
Visitors and guests are always welcome at the monthly meetings.
Mary Winspear Centre
2243 Beacon Ave, Sidney, BC V8L 1W9
(250) 656-0275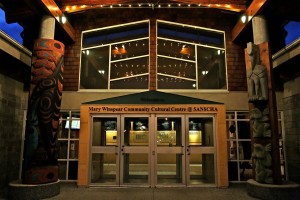 2017-18  MONTHLY SPEAKERS 
Some of the speakers will be:
October 24, 2017 
Growing up on the Peninsula

- Norma Sealey
November 28, 2017
Youth Suicide Prevention - What We Have Learned 
-Dr. Kirsteen Moore 
January 23, 2018
The Fascinating World of Brain Research at the University of Victoria
-Three Young Scientists
February 27, 2018
To be announced later
March 27, 2018
Restorative Practices, What They Are and    How They Work
- Liz Cox
April 24, 2018
Hitchhikers on Marine Debris from the Japanese Tsunami
- Dr. Cathryn Clarke Murray
May 23, 2018
Annual General Meeting
The December and May meetings are social gatherings for members only. 
Please see Calendar for further details of specific events:
____________
Funds raised at events support high school and post-secondary scholarships through the Education Trust Fund of CFUW Saanich Peninsula
Previous Speakers This  Year
(2017-2018)
Welcome Back Dessert Party - New, Prospective and Returning Members (was held Tuesday September 26 2017)
---
---
Previous Speakers Last  Year
(2016-2017)
Courtney Cote  -A Day in the Life of a Coroner ( was held Tuesday September 27 2016)
Danda Humphreys -Tales of Pioneering Women Who Made their Mark in Early Victoria

(was held Tuesday October 25 2016)
RCMP Constable Gerald Phipps -Internet Safety

(was held Tuesday November 22 2016)
Dawn Woodruff Thrasher

-

Staging Your Home for Selling -

(was held Tuesday January 24 2017)
Isobel MacKenzie -

Findings of the Senior's Advocate

  (was held Tuesday February 28 2017)
Lisbie Rae - Victoria Grandmothers for Africa--What do they do?  (was held Tuesday March 28 2017)