The total of disbursements for the 2015-16 year was $13, 344!
This amount included $8500 in scholarships to the Saanich School District secondary schools (students completing high school at Parkland, Stellys, Claremont, and the Individual Learning Centre), $1,844 to the Carl and Audrey Mawby University of Victoria scholarship, $1400 to the Camosun College Endowment awards and $1600 to the Camosun College First Nations scholarships.
In the text box below are the historical descriptions of the annual awards but if there are more funds available in a specific year additional monies are distributed for educational awards.
For example, in 2015-16 the Education Trust Fund trustees recommended that our club provide a further $4000 for one-time scholarships in 2015-16. The membership voted to give an additional award in Spring 2016 of $1000 for one recipient in each of the three secondary schools and $1000 to Individual Learning Centre to be distributed between one or more students at the discretion of the Principal.
CFUW Saanich Peninsula Scholarship Awards
Secondary School Awards:
Saanich School District #63
Each year Secondary School Awards are presented to Parklands, Stelly's, Claremont and ILC (Individual Learning Centre) students. CFUW Saanich Peninsula raises money for scholarships through a variety of projects such as Bridge event, donations by members and memorial donations. Each year the Saanich School District accepts the money for the awards and then the school decides who the recipient will be with the criteria being female graduating students and she will receive the award with proof of acceptance into a Post-Secondary institution. Each qualifying student receives $1000.
Post- Secondary Awards
University of Victoria
The Carl and Audrey Mawby CFUW Saanich Peninsula Bursary
Endowment: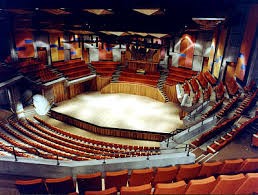 The recipient of this award of $1,000 is a female under-graduate or graduate student in Canadian or British history enrolled the University of Victoria's
Department of History. Preference is given to students who have a connection with the Saanich Peninsula. The University manages the Endowment and is in memory of Past-President of CFUW Saanich Peninsula Audrey Mawby and her husband Carl Mawby.
Camosun College
The Camosun College Award Endowment:
This award of $1000 will be split between:
1.A female student who is a Canadian citizen completing her second year of study and entering a degree granting program at an accredited University.
2.A female student entering her second year of study in the Engineering Technology program.
The Camosun College First Nations Award: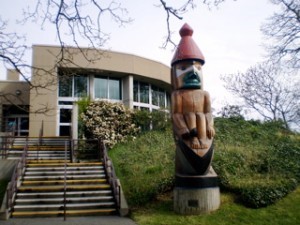 The recipient of the award of $1000 is a First Nations female registered in the final year of a degree, university-transfer, professional studies or applied skills program. Preference is given to a member of the WESANEC Nation on the Saanich Peninsula.
Continue to Shop Through Us to contribute to these funds by purchasing through our site from Amazon, Chapters or Indigo